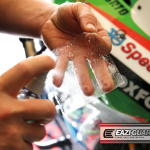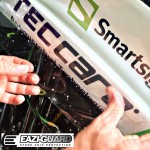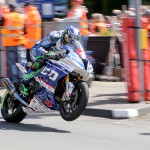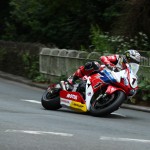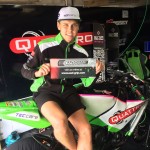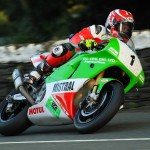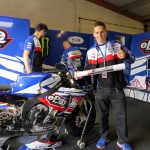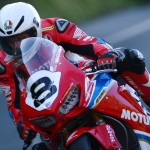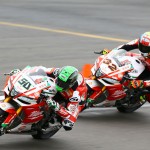 For Race and Track bikes; stone chips, abrasions, stress fractures and scratches can quickly damage fairings, forks and bodywork. For Road bikes, the harmful effects of road salt, tar and airborne particles can dramatically reduce the resale value of your bike.
Eazi-Guard™ stone chip protection film is a Non-Yellowing, Ultra-Thin, Ultra-Tough, polyurethane protection film, designed to protect your bike and virtually eliminate damage. The unique properties of our Protection film enable it to disperse the impact energy of gravel and small stones, bouncing them off and leaving your bodywork untouched beneath.
Eazi-Guard™  Stone Chip Protection Kits are easy to fit, with sectional pieces, that in conjunction with our advanced fitting solution, simply float into place. Eazi-Guard™ Kits are extremely conformable around even tight radii and compound curves, making them Eazi to fit at home. Standard kits cover the tip of the front mudguard, front fork shields, nose cone, leading edges of the fairings and tail unit. For customers requiring more than just the 'standard' coverage, for example, panniers, top boxes, wing mirrors, headlights or any other requirements, we have an in-house design team that can produce bespoke patterns.
Together with our standard range of pre-cut kits, we also offer rolls in 75mm, 100mm & 150mm widths, ideal for protecting front forks, chassis rails and swingarms. Eazi-Guard is an essential addition to every toolbox.
Together with our standard range of pre-cut kits, we also offer rolls in 75mm, 100mm & 150mm widths, ideal for protecting front forks, chassis rails and swingarms. Eazi-Guard is an essential addition to every toolbox.
visit our dedicated, online, Eazi-Grip Racing Products Shop
Eazi-Guard™ Application Guide
Careful preparation and application will ensure maximum performance in all environments and will ensure 100% satisfaction with your purchase.
Clean the surface of the application area with the enclosed isopropyl wipe or degreaser, do not use products such as methylated spirits, lighter fuel or white spirits as these leave behind a greasy residue that will affect the ability of the adhesive to bond to the surface to be protected.
Use the enclosed diagram to identify the parts to be fitted.
Fill the spray bottle with warm water to the top of the label, the spray bottle contains a small amount of concentrated lubricant that when mixed with water will produce a fitting solution. Spray your fingers with the fitting solution.  Avoid touching the adhesive when dry, as this will leave a fingerprint in the film, wetting your fingers will help to avoid fingerprints.  Carefully remove the film from the backing liner spraying both sides of the film.  This will prevent static from attracting any contamination and will significantly ease positioning of the film allowing it to float into position.  Once the surface has been cleaned and all contaminate removed, spray the fitting solution onto the area of paintwork to be protected.
Locate and position the film on the application area.  Manoeuvre the film slightly to release any surface tension.  If the film does not slide easily, remove the film and spray more solution on both the film and application area.  When the placement is correct squeegee to expel the solution out.  Work from the centre of the film out towards the edge using short smooth strokes to expel all of the air and liquid securing the film into place.  Remember to take your time and work on a section at a time to prevent creases.  If the film needs to be repositioned during the application and it has not dried lift the film and respray both sides of the film and the surface before reapplying.  If any creases or bubbles appear, slowly and gently work out towards an edge using a squeegee or your fingers.  If the film has not dried, the film can be lifted just pas the bubble and reapplied.  To remove any contaminants on the film, simply spray with a fitting solution prior to application and gently wipe away any debris with your finger.
Dry off any excess solution with a dry cloth.  If any edges lift during the drying process, use your finger to press and hold down for 30 seconds to activate the pressure sensitive adhesive.  Allow the Eazi-Guard™ film to set for a few hours to complete the curing process and to ensure a strong and long-lasting bond.
protection Tape (helicopter tape)
Stone chip protection tape is often referred to as helicopter tape; this is because it was originally designed to protect aircraft from damage. The tape would be applied to the propellers, wings, struts and stabilisers to protect them from damage by absorbing the impact caused by small objects colliding with the surface and from the elements.
We sell our Ultra Resilient stone chip protection tape (helicopter tape) in self-adhesive rolls or can die cut into intricate shapes. The tape is highly resilient, hardwearing, resistant to weathering, and long-lasting. Helicopter tape can also protect surfaces from ice adhesion and dirt residue which can be damaging over a long period of time. The tape is invisible and UV resistant meaning that it won't yellow in the sun, so the overall appearance of the surface it is applied to will not be affected.
For further information on our products, please complete our online enquiry form, or contact us direct and speak to our sales office, on 01772 459931, who will be delighted to assist you.